Application software's for smartphones that increase user interface are all made through mobile and web application development
The term used to identify the process by which application software's are developed to suit the needs of people and to be user-friendly is known as mobile and web application development.
A Brief Note On Mobile And Web Application Development Companies
A mobile application development company is one where specific applications are made for mobile devices. Companies take up ideas and incorporate that idea to make software's that meet the expectations and demands of the people.
Some applications are made in such a way that they can operate on both PCs and mobile devices. For this mobile and web application development is necessary.
Being A Professional Web Designer
The mobile development company has become a boom in today's internet generation. To develop websites on the net to be attractive and user-friendly is a professional web designer's job.
As a web designer, one can either choose for freelancing or joining a company. Freelancing enables a person to choose their own work and do it at their own pace. Companies have a specific time restriction, but more experience for a web designer.
The Advantages And Disadvantages Of Being A Web Designer
Web designing has a lot of demand, which is why this profession has become popular nowadays. Some of the advantages are:
A person can work on their own.
There is a great employment opportunity.
The pay is very high.
One isn't confined to a particular industry.
Instant feedback is given.
Every single profession in the world has a great number of advantages, but there are disadvantages also. Mobile and web development also has certain disadvantages like:
A web designer is sitting and working for long hours at a stretch.
He/she needs to keep studying as the demands evolve with the internet.
Multitasking is a trait of a designer.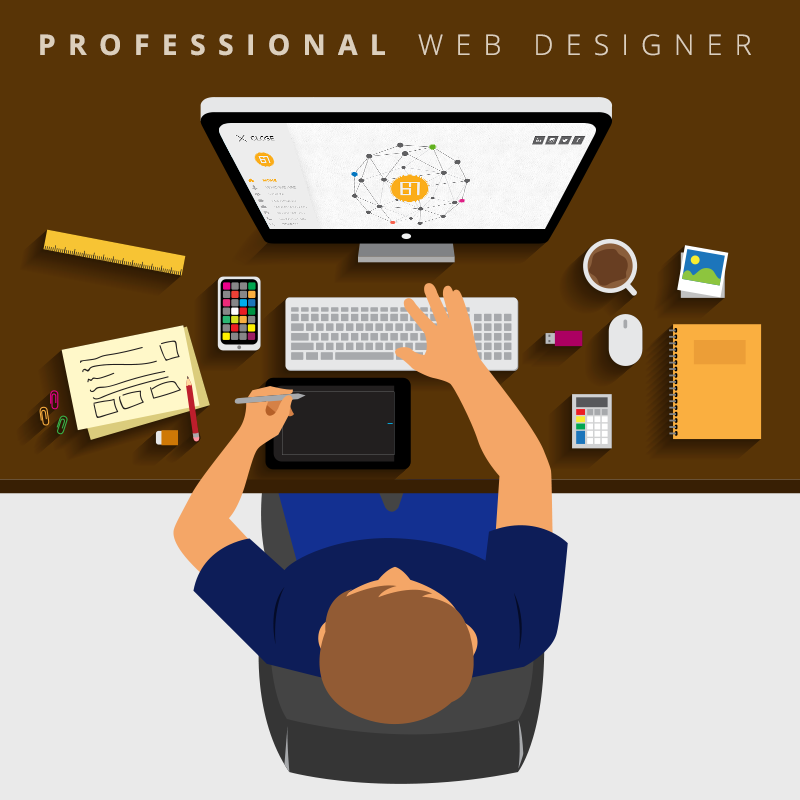 Working For A Digital Marketing Agency
A web design agency in India is a digital-marketing company. Usually, web designers take up freelancing options that give them the advantage of choosing their work, working from home and not being restricted to a few hours every day.
Many people join web agencies so that they get more experience from their co-workers. The hours are limited in the agency ensuring concrete work. Working in teams forces a person to challenge themselves and not take shortcuts in delivering the product. Web designers are meant to become experts in mobile and web application development as well.
The Limits Of This Field
As the scope of the internet keeps widening, more people opt to start off or promote their business through the internet. The demand for this is endless.
The need for mobile and web application development to help people achieve their desires through web content development has become a massive demand now due to the less number of people specializing in the field and the excess of jobs from different clients.